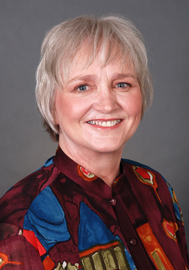 Our case manager—Patricia Duvall—is a graduate of Dreux American High School in Dreux, France. She then went on to earn her B.S. in journalism/advertising from the University of Florida in Gainesville, Florida. She completed one year of Master's work at Florida State University in Tallahassee in marine phycology.
After the birth of her son—Jeff—she held various and sundry executive office positions in a variety of industries, including 12 years in telecommunications with the National Exchange Carrier Association (NECA) as a tariff trainer. NECA is a nonprofit organization set up by the FCC to regulate small, independent telephone companies.
Patricia was employed by the American Settlement Corporation in April 2000 as a part-time employee and later full-time as a case manager for Richard Creel and John Stanford. She is currently working part-time and is responsible for the monitoring and administration of liability cases for John Stanford, commissions, and managing office technology.